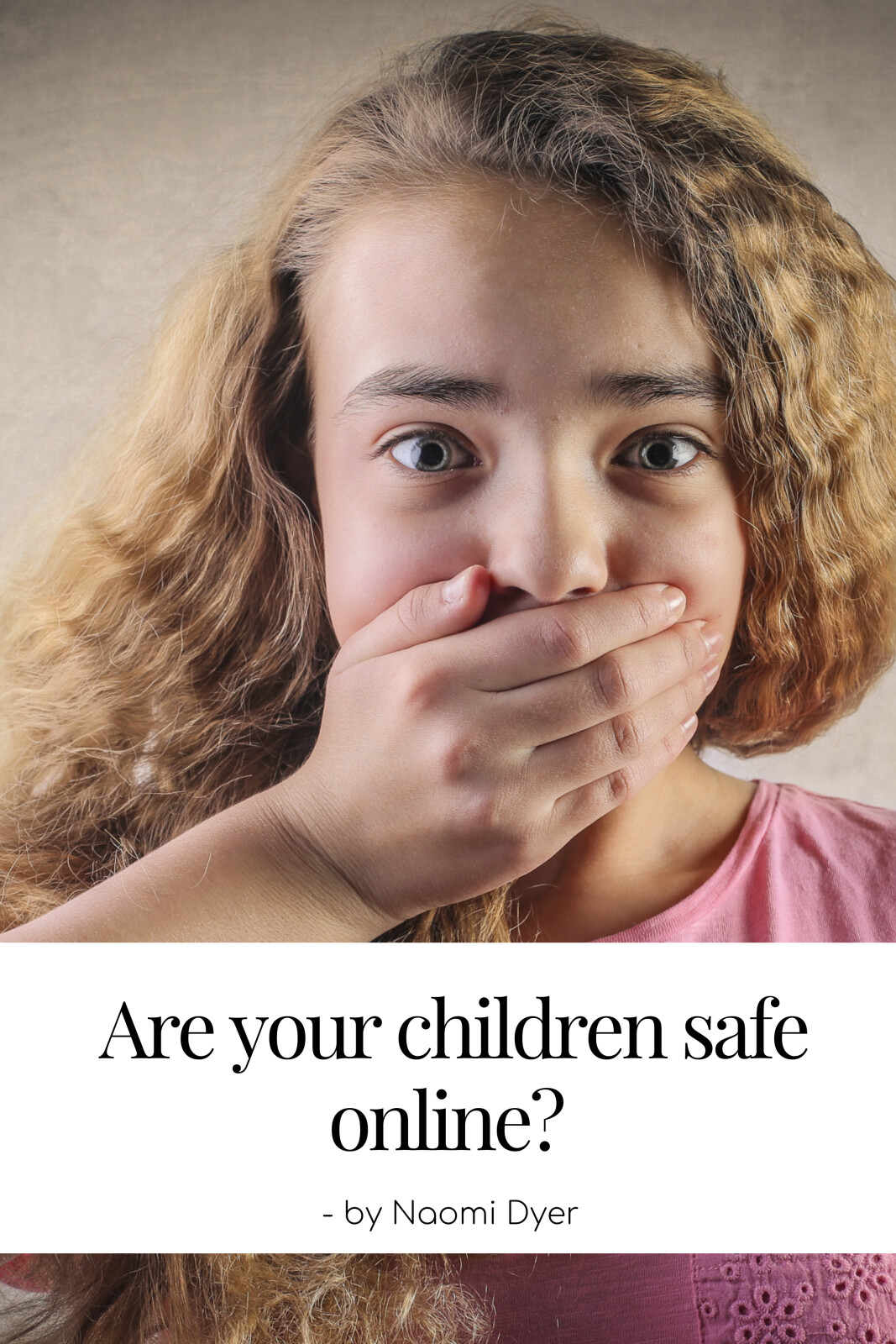 Are your children safe online?
Today, July 30, 2022, is World Day Against Trafficking in Persons.
Human trafficking occurs in many different ways, and has been around since long before the internet. These days, however, traffickers now utilise this tool to their advantage. Whilst anyone can be targeted, children and young people are the main targets.
Grooming is often the first phase and can open the gate to further exploitation and even human trafficking.
These days much of our population is online, especially the younger age groups so it's extremely important we are armed with the knowledge to know how to keep them as safe as possible.
It all starts with traffickers sending friend requests, in the hope that the children will accept. I have a video for you to watch at the end of this blog where an investigator shows just how quickly your children will receive the requests.
I also have access for you to take part in FREE training to learn how to keep your kids safer online.
First, here are some alarming statistics: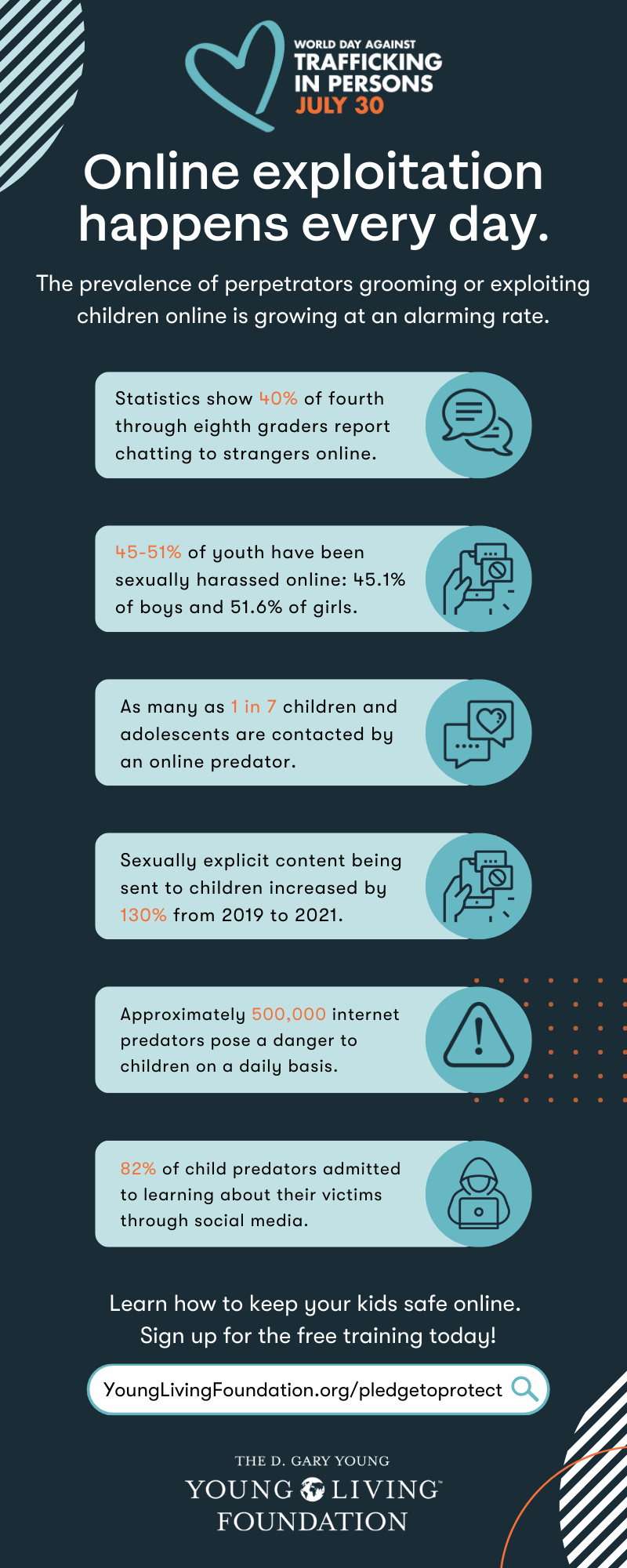 I'm sure you will agree it is a scary world out there when it comes to our children and the online world.
How can we as parents learn more to keep them safe? Some suggestions are:
1. Get involved. Share online time with your children. Talk about their favourite apps, play their games with them etc.
2. Reassure them they can come to you about anything they experience.
3. Create a family technology agreement with clear outlines about how technology will be used in your home.
4. Use Family Sharing if on Apple devices, this gives you clear access to knowing exactly what they are downloading onto their apps!
5. Have a wi-fi downtime overnight. If you can, put a schedule on your wi-fi to turn off at a certain time each evening. (Much healthier for you too!)
There are also some fabulous tips for each age group on the eSafety Commissioner website.
Click here
to view it!
Now to that free information/training: I am so happy to let you know of an initiative of a foundation I support, the D. Gary Young, Young Living Foundation, to do something to help us all understand the dangers, and give us some guidance on how to protect our children.
It's free, easy, and very beneficial for you and your children.
Stay safe...
Naomi xo